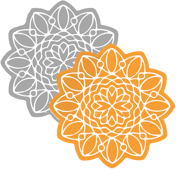 Our Vision
Yoga By Allison is guided by founder Allison English's vision to bring yoga and meditation practices in accessible formats to diverse communities. To this end, she designs classes, workshops and events to help meet individuals where they are – taking into account each student's strengths, challenges, goals and knowledge base and modifying the practices accordingly. Behind each offering there is a strong intentionality that weaves science, philosophy, mindfulness and spirituality into an inspired practice. The unique experience of each individual student cultivates a vibrant community where everyone is learning to inhabit their whole Being joyfully and from the wisdom of their Spirit.
Learn More
Private Sessions
Private Yoga sessions are the ultimate personalization of your practice. Give yourself the gift of expert guidance and individualized attention at the convenience of your schedule.
Learn More
Meditation
Meditation practices are accessible to everyone - even if you think your mind is too busy. Learn how to hone your attention and build responsiveness gradually over time.
Learn More
Corporate Classes
Take care of your staff with on-site yoga and meditation courses at your office. Make wellness accessible, ease physical tension in your employees and promote mindfulness.
Learn More
Workshops
Workshops offer you the extended practice time to dive deeply into new topics that interest you about anatomy, body mechanics, philosophy and home practice.
Learn More
Featured Retreat
Take Two: Travel Into Tranquility
A Yoga Retreat in Guanacaste, Costa Rica
The February 2024 Costa Rica Retreat has SOLD OUT. Please join Allison at a second retreat in the same tropical location from March 2-9, 2024. Converge at the relaxing Villa Tranquila for a weeklong yoga experience to help you reconnect with your peaceful presence and replenish a state of deep calm. Nestled in a beautiful natural area with access to multiple beaches, walking trails, horseback riding, and so much more, this retreat is an amazing winter getaway. A private on-site chef will cater our meals and a local concierge will help coordinate a visit to the beach town of Tamarindo with lunch out (and maybe some surfing lessons 😊) Daily yoga and meditations poolside, plenty of rest and play time will leave you feeling reset back to your centered self.
Register
Learn More
Connection in the Time of Covid
It's been 108 days since I last taught a public yoga class. Prior to that day, I was in 5 or 6 different places every day of the week except Friday teaching my heart out. I spent my hours planning connection with other humans and then fulfilling that connection through my teaching career. I love …
Read more...
All Posts
Testimonials
I had been practicing yoga for many years when I took my first class with Allison. Something that day came alive in me and I knew I had come home. Because of Allison's teaching and guidance, I found my passion in Forrest Yoga and, as a result, did two teacher trainings and am now teaching yoga myself. Allison's instruction gets you to feel your yoga and deal with whatever comes up, both on and off the mat. I know that every class will be different and challenging (physically, emotionally, mentally), but I always feel amazing at the end of class. Her passion for her craft is channeled in each and every class. I have learned so much from her teaching. When she expanded into offering yoga retreats, that was the icing on the cake as every retreat is meticulously planned and I know I will experience amazing yoga, meditation, food, camaraderie and total relaxation, which is why I continue to travel with her year after year.
Anita March
Student and Colleague
My first experience with Allison was at a Forrest Yoga workshop. But I really got to know her when she was the lead assistant for my foundation teacher training with Ana Forrest. Then, a few years later, Allison introduced me to iRest Yoga Nidra, the most effective method I have yet encountered for complete relaxation. Throughout these experiences, Allison's preparedness and professionalism have been unmatched. But what I most love is her thoughtful sequencing, deeply supportive hands-on assists, and whole-hearted authenticity. In addition to being an absolutely gifted yoga and meditation teacher, Allison is a wonderful, generous human being.
Debbie Nall
Student and Colleague
I can't say enough about Allison's talent as a yoga instructor.   I have a history of back issues, and tried yoga off and on for years.  It never "stuck" because it would aggravate my back, or I found the instructor to not be attentive enough to alignment and the prevention of injuries. With Allison, it "stuck".  I studied with her consistently for ten years (I only stopped because I moved out of state). Her awareness of alignment, injury prevention, and the personal interest she takes in her students is unsurpassed. Studying with Allison has had amazing positive impact on both my physical and mental well-being. I miss her, and can't find a suitable replacement where I moved.  If you have the opportunity to study with Allison, please do yourself a favor and do so!
Pam D.
Yoga Student
Intuitive, caring, knowledgeable, curious, and funny are just some of the words that describe Allison.  She is a yoga instructor who brings light and direction to each class as she helps her students grow physically, mentally, and emotionally. I've laughed in her class, cried as emotions seemingly were released from deep within my muscles, and always left the mat feeling expanded. She thoughtfully plans each sequence in service of the intention for the class. Allison's knowledge of science and biomechanics enables her to help people with mild to more serious limitations adjust poses in specific ways so they can still feel the benefits of the practice. I started going to Allison's class during a difficult time in my life. She immeasurably helped me cope with the stress in my life, regain confidence, and feel better physically. I have moved from the Chicago area and miss her classes. I enjoy using her Yoga + Travel app, which is user-friendly.
Katie O
Yoga Student
I was very skeptical about starting yoga, but Allison made it very accessible and balanced each session's focus on my long-term flexibility improvements and my immediate areas of aches and soreness.  As someone who spends way too many hours on planes and treadmills, I look forward to my weekend sessions with Allison to undo all the damage I do to my body during the week.
Sam Y
Private Client
Two years ago when I first joined Equinox, I stumbled upon Allison English's Vinyasa Yoga class and was immediately hooked.  It truly felt like I had gone in for a private yoga class even with about 25 others in the room.  Before each class, Allison chats with each student to find out how they are feeling that day.  She then makes sure that when we are doing a certain pose or exercise that tends to their pain point, she provides hands on adjustments to help that area. I had a baby 3 months ago and practiced with Allison throughout my entire pregnancy – she always made it a point to provide alternative poses to the ones I couldn't do, again making it feel like a private yoga session. I felt amazing throughout my entire pregnancy because of this. I cannot sing Allison's praises enough. Her attentiveness and compassion for her students, as well as her love of yoga truly shines in each practice. I have yet to meet another yoga instructor like Allison. I look forward to her classes each week, as I leave each one feeling refreshed, energized and centered as I go about my day.
Michelle S
Yoga Student
Allison is one of the most inspirational people I have ever met. She has taught me to be truly present in yoga, and in life. Allison is incredibly knowledgeable about the human body and mind. She has a clear desire to share everything she knows with her students to help them be the best versions of themselves. Her touch is incredibly healing and I walk away from every encounter feeling amazing. I can't recommend the experience of working with Allison enough – it is life-changing!
Emily
Private Client and Retreat Attendee
Previous
Next